These delicious white chocolate squares are infused with 3mg of melatonin to help you fall asleep naturally and help regulate your sleep cycle, resulting in the best restful and healthy sleep. Our Sleepy Sweet Chocolates are non-habit forming and aid for a drug-free sleep. Featuring tasty all-natural ingredients, gluten-free, and non-GMO try Sleepy Sweet today for a sweet night's sleep. 
30 or 50 individually wrapped squares per bag 
All-natural white chocolate 
3 mg melatonin per square 
Low sugar 
Gluten free 
Non-GMO
The world's finest French Chocolate Squares Infused with Vitamin D3. ZenEvo Chocolate's Vitamin D Squares help to support Bone Health, Boost Immunity, Promote Healthy Muscle Function as well as give your body an antioxidant boost. Hand made with 58% cacao. Great for overall health! 
Contains more than the RDA of vitamin D3 (1,000 iu) 
High-quality French Dark Chocolate 
All Natural 
Low sugar 
Kosher 
Non-GMO 
Gluten-free
Sale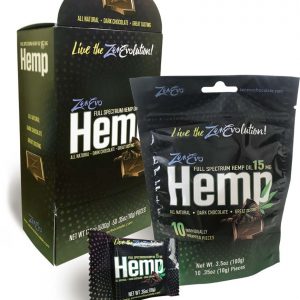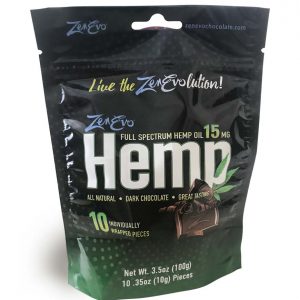 — 50 individually-wrapped squares per box OR
— 10 individually-wrapped square per bag
— 15 mg full spectrum hemp in each square
— 10 g dark chocolate in each square
— All natural
50 Count Bag $99.00 – Only $35.00
10 Count Bag $9.99 – Only $7.99 (minimum purchase of 2)